Our CEO, Bronwyn White has been featured in:


Is your primary market the +55-baby boomer generation? Or, are you finding it difficult to crack the baby boomer market?
Do you understand that baby boomers are the future of spending and consumption but not quite sure how to go about getting into the market?
Most of our clients start with investing in our Marketing to Baby Boomers Blueprint. The blueprint is a syndicated 'off the shelf' market intelligence product available to you immediately.
This blueprint is a comprehensive evidence-based guide on how to market to the most cashed up time rich demographic cohort of our lifetime.
We provide detailed insight and analysis with a supporting playbook on how to market and connect with +55's.
The Marketing to Baby Boomer Blueprint is the result of ongoing research into the buying and media habits for baby boomers. It will help you unlock the most profitable demographic we will see in our lifetimes.
The Blueprint helps marketing teams and professionals navigate the nuances, the language, the imagery and the messaging to connect with this market and forge profitable ongoing relationships with a truly disruptive market
You will understand social media behaviours, search engine usage and find out how to maximise your digital and above the line spend.
The 'New Young' will not be defined by age – in fact, they are fighting being characterised by age more than any other previous generation.
Understanding the nuances of the market is critical to avoid missing or repelling the purchasing decisions of the +55 sector
The Marketing to baby boomers blueprint tour guides you in making the best decisions in order to connect with the disruptive generation.
Simply call our CEO direct on +61 (0) 408 225 766 or email me [email protected] for further information on this one of a kind product.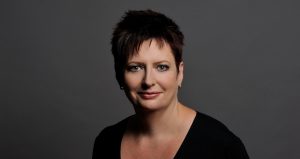 Bronwyn has been researching baby boomers for the last 15 years. With strong experience in working for and with blue-chip companies including Qantas, government agencies including Destination NSW and multi-national research firm Kantar.
Bronwyn is regularly invited to speak at industry conferences, workshops and events to talk about best practice marketing, trends and the future of catering to the 'disruptive demographic' the baby boomer generation.
She owns and manages a well-respected seniors travel blog NewYoungTravel.com.au  and has written a book on Seniors Travel Tips, available on Amazon.com 
For Bronwyn's full experience and background, check out her Linkedin profile.
Check out Bronwyn here on Sky News talking about seniors research and trends in the travel industry.
Talking Toilet Tourism with BBC World News