New Young Consulting is a market intelligence and strategic marketing agency that specialises in the seniors travel market.
Our ideal clients are destination, tourism and hospitality professionals who wants to unlock the world's fastest-growing and most lucrative travel sector of our lifetime.
The +50s market is the fastest growing yet most misunderstood market in the travel and tourism industry.
As an economy, the +50 economy is the third largest in the world – 3rd behind China and USA.  Yet currently, it is a sector that is largely ignored by marketers and innovators alike.
Our services include:
The Future of Seniors Travel 2019 Report
What our clients love about this report is they get to unlock $120 000 worth of primary research and insight for a fraction of the price at $5000 with our crowd-sourced seniors travel research solution.
Bronwyn White:  CEO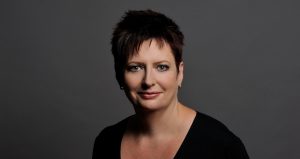 Bronwyn has worked in the travel industry for nearly 30 years.
She claims to be obsessed with with travel and has worked in and with many facets of the travel and tourism industry including:
CEO and Co-Founder of travel research agency MyTravelResearch.com
Research director (travel and tourism) for TNS Australia
Regional Marketing Manager at Destination NSW (DMO)
Worked with Qantas Airways in sales and marketing for 12 years
Been a travel agent
Worked at a travel wholesaler,
Bronwyn is regularly invited to speak at travel industry conferences, workshops and events to talk about best practice travel marketing, trends and the future of travel.
She owns and manages a well respected seniors travel blog NewYoungTravel.com.au  and has written a book on Seniors Travel Tips, available on Amazon.com 
Check out Bronwyn here on Sky News talking about Seniors Travel research and trends.
Talking Toilet Tourism with BBC World News