Solo boomer travel growth presents huge opportunity
The Future of Seniors Travel Report is the biggest syndicated study ever completed in Australia on the planning and booking habits of the over 55's travel market.
Our latest installment for our baby boomer travel report clients includes an expose on the +55 solo traveller.  It is one of your greatest opportunities for 2020!
Solo boomer travel is growing fast presenting travel marketers with unique opportunities. Solo travellers are predominantly fearless women who will not let anything stop them from exploring the world.
Travelling solo was once thought of as risky but is now seen as adventurous. Our research shows that in the +55 market, it is mostly women who travel solo (85.7%) compared to 13.7% of men.
It is looking to be a fast growing trend with unlimited opportunities for travel marketers.
Who is travelling solo?
Brave, fearless women are travelling solo to realise their travel dreams. New Young Consulting found that there were 4 distinctive sub-segments of solo women travellers:
Don't stop me now!  The  grey divorcees who are reinventing their lives enjoying their new found freedom and who have little interest in a new relationship.
These travellers are living life with a renewed vigour, almost a spiritual and physical awakening after being married for many years. This is the time to realise any number of dreams that they have always had but life experiences meant they had not been realised
Divorce = Freedom
While general divorce rates are declining, for those age 50 and above divorce rates have doubled since 1990. For those age 65 and above the rates have tripled.
And according to Deirdre Blair who is the author of Calling It Quits: Late-Life Divorce and Starting Over, later in life divorces are more likely to be initiated by women (90%).
Grey divorcees are questioning who they are, starting new careers and businesses and travelling the world.
Single "But not by Choice":  Widows who have always travelled when their partner was alive or they are new travellers who have become unstoppable.
Always Single.  Single women refusing to allow being single to stop them from experiencing the world when they do not have anyone to travel with them.
Partnered Single Travellers:  Solo travellers with husbands/wife or partners they leave at home either because the other has no interest in travel or perhaps in the destination or is not fully retired.
How solo travellers travel the world
Our research showed a variety of pro's and cons to travelling solo.
Solo travellers enjoy the freedom travelling solo gives them. They do not have to wait for anyone else to catch up with them or do things that do not interest them. Changing their itinerary mid trip does not affect anyone.
Travelling solo gives traveller true freedom to do anything at any time.
Before heading off into the sunset, solo travellers spend an enormous amount of time researching destinations and things to do on the internet. They also listen to word-of-mouth and to travel agent suggestions before deciding how and where to travel. This is shown by the huge 2.45 million Google searches in the past year using the 'solo female travel' search term.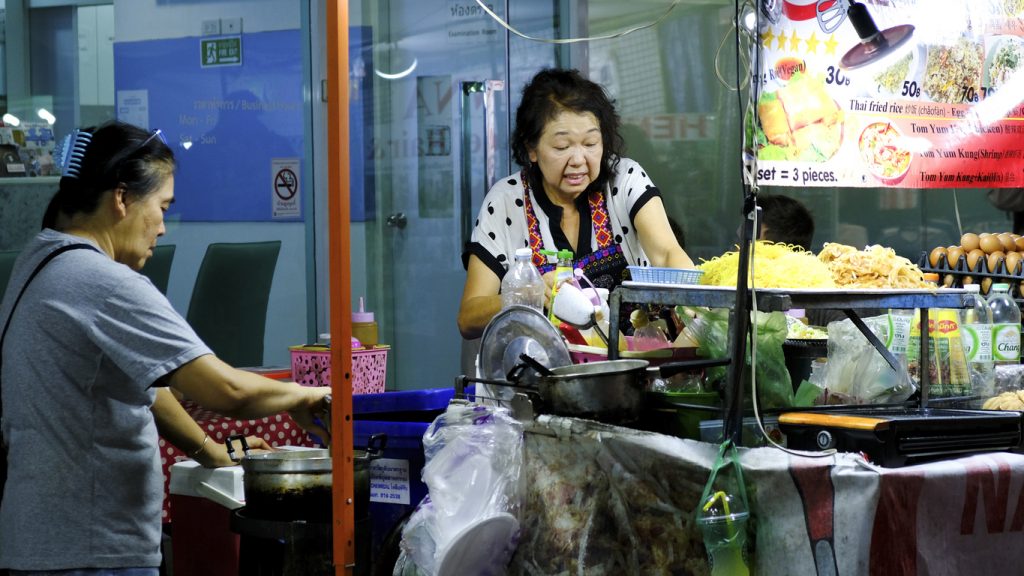 Solo travellers spend a lot of time researching before they go and know exactly what they want to do and where before they leave.
Cruising is popular with new travellers and small group tours.  It is a great way to connect with like-minded travellers exploring the world alone. But cruising can be a lonely place for singles without enough activities or cabins for solo travellers.
Many people travel independently to immerse themselves in the culture of the places they visit. Often, they stay in out of the way places or may rent an room in an apartment as a home base as they explore local areas.
Remaining independent gives them the freedom to stay as long as they want in the places they love to connect with the locals.
Our solo travellers got great joy out of meeting local people and really getting to know how people live.  Christine, one of our married solo travellers told us:
"I really like staying in rooms in people's houses (about Airbnb). It is not so lonely and you meet the most amazing people and really get an insight into their lives"  Solo Female Traveller (67 years)
Travelling for this group is about self discovery, stretching yourself and trying new things. And many want to experience countries as the locals do and enjoy giving back to the places they visit.
Growth in solo boomer travel
With solo baby boomer travelling skyrocketing, it is a massive opportunity for travel marketers to target. You need to think in new ways to attract their attention to connect with this market.
Solo travellers love to spend hours reading so content and email marketing is a good way to share quirky experiences, special deals and adventures.
And with safety the single greatest concern for solo female travellers, travel marketers need to address safety front and centre in their communications.
Unfortunately, solo female travellers can be seen as a target by men and thoughts of this can sometimes hold them back.
One solo traveller recalls:
"I remember when a Mexican room service porter at a Los Angeles hotel offered to show me around town for $US200. In complete shock I politely declined and rang reception concerned for my safety."
Solo female boomers take to the road
As solo female travellers take to the road to connect with the rest of the world, marketers need to take advantage of the opportunities. Never before has the world been as accessible as it is today and it is your job to show travellers options that excite their soul.
Little holds our boomer solo travellers back from experiencing the world. The often spend yeas dreaming of the places they want to visit. It is not just a fad but a growth area that will continue well into the future.
Your job is to show them what they can experience. Use photos of solo travellers connecting with new cultures and places enjoying unique adventures. Appeal to their sense of adventure and offer opportunities to connect with like-minded travellers.
Solo female travellers may start out travelling solo but come home a part of a new world-wide community. Miss the opportunities this market offers at your own peril. Solo female boomer travel is here to stay.
If you would like to learn more about this research, please contact the author Bronwyn White at [email protected]
Bronwyn White, is the CEO of New Young Consulting  a market intelligence and strategic marketing agency that specialises in the seniors travel market.
She brings with her an unrivaled understanding of how the travel industry works including the nuanced complexities and a complete, well rounded understanding of the travellers it serves.
She has been watching and researching  the baby boomer generation for the last 15 years, in particular travel planning and booking habits.
Bronwyn is a globally recognised market researcher with a travel sales and marketing background.  Over 30 years she has worked in a wide range of travel industry verticals including:
Airline (Qantas)
Sales reservations
Wholesale, Retail sales, Corporate sales
Sales representation – groups
Marketing
Market research and consumer insights
Destination marketing manager (Destination NSW)
Travel research specialist at a large research agency (TNS)
Co-Founder of Domesticate, an annual syndicated study into the Australian travel market
CEO /Co-founder at boutique research firm MyTravelResearch.com
Author of the book Seniors Travel Tips
Owner and founder of New Young Travel, a travel blog for +55's established 2006
We will never see another business sector like the over+50s economy. Increase your relevance, connect with the 3rd largest global economy (behind USA and China), create loyalty, raving fans and increase your revenue.