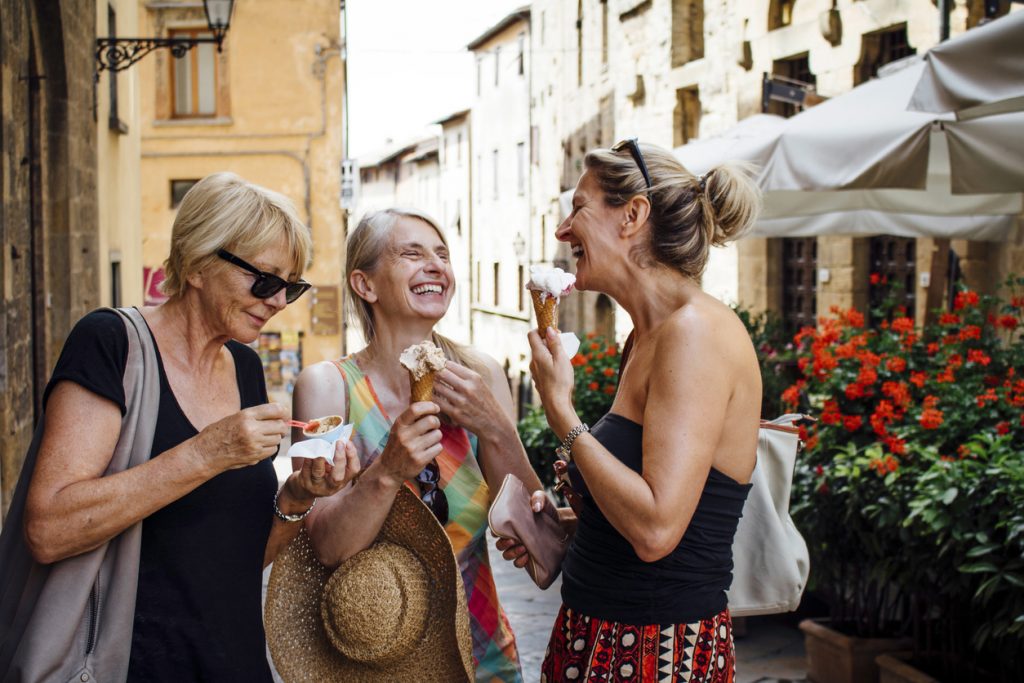 I have been researching the seniors and over 55's market for many years now and we have released the results of our brand new survey of the over 55's travel market.
We tested a range of real travel images with our respondents to see how they reacted to some of the current travel advertising in the market.  Particularly companies that are targeting the seniors sector.
I never cease to be amazed at the number of marketing crimes committed against this segment, particularly when it comes to imagery.
We are selling travel. Probably the most visually compelling experience on the market.  When it comes to marketing and advertising we are so lucky to have a subject matter that any FMCG ad agency would love.
So why is travel advertising imagery so ordinary?  Particularly when it comes to those companies and destinations that are targeting the over 55's seniors market.
I am not into naming and shaming (to be honest, I am conflicted at times), but would you 'bust your guts' to go on the European River cruise as pictured below? 
It is an image of the backs of old people's heads and they are looking at nothing in particular.  And what is worst, is that the image is featured in one of the biggest travel websites that target the +55's market.

From the same company, there was a launch of a new luxury cruise line as depicted below:  "Making the Perfect Impression".  I really don't like artificial grass on walls.
The text in the ad doesn't match the image, the image certainly doesn't say luxury.  The text is telling me that there is a luxury spa, theatre, secret terrace, thoughtful design…why would you show me a picture of a staircase with a fake grass wall?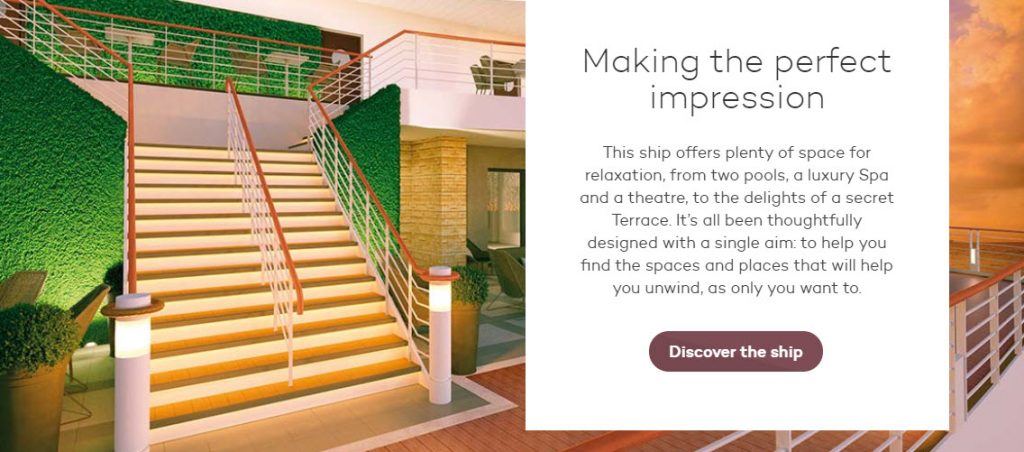 Where it can often go wrong with marketing to seniors
Tactical execution of marketing strategies is often responsibility of Gen Y marketing coordinators.
Unfortunately most advertising creatives, coordinators and account managers are in their 20's and 30's with preconceived ideas of how to market to seniors.
Perhaps as marketing guru Ryan Deiss would say, the victim of a university marketing degree.  We want to see advertising that reflects our physical age and who we are right?  Yeah, we want to be able to relate to the ad creative…WRONG.
The problem is, that seniors do not relate to images of seniors, because they honestly don't think they are senior…they simply don't want to go on a holiday with old people because they truly believe that they are not senior.  They feel youthful and adventurous on the inside – particularly when it comes to their travels.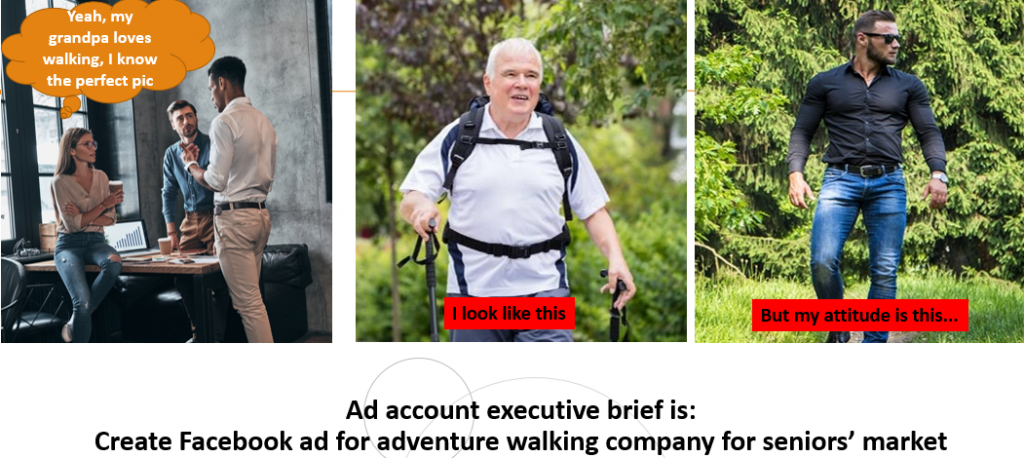 Numerous studies have shown us that there is a true discrepancy between chronological age and perceived age.
Pew research reported that the older people get, the younger they feel–relatively speaking.
Among adults 65 and older, 60% say they feel younger than their age, compared with 32% who say they feel exactly their age and just 3% who say they feel older than their age.
Moreover, the gap in years between actual age and "felt age" widens as people grow older. Nearly half of all survey respondents ages 50 and older say they feel at least 10 years younger than their chronological age. Among respondents ages 65 to 74, a third say they feel 10 to 19 years younger than their age, and one-in-six say they feel at least 20 years younger than their actual age.
Marketing to Seniors with the right imagery
So what should you do when it comes to advertising and marketing imagery when it comes to connecting with over 55's seniors market?  Our research has uncovered several findings to help you.
When you are looking to market to seniors, if in doubt adopt ageless marketing principle, you will be much safer. This means no 'old people photos'
In-fact, never focus on the fact that they are +55's…market to them in the same way you do everyone else
Focus should be on people, experiences and 'the locals' – not attractions.  Think of the main course as immersing yourself in the local culture, food and experiences…with a side of the Eiffel tower.  The most memorable travel experiences involve people and travel stories not attractions.
As such, this should be reflected in the imagery.  Include people if you can, travellers interacting with locals, eating local food, visiting local restaurants, local food and trinket markets, experiencing local life…maybe with the Eiffel Tower in the background.
I love this photo of the Eiffel Tower depicted below.  There are so many boring static photos of the tower in websites.
The image below tells me that the Eiffel Tower really is in the middle of Paris.  I can imagine myself eating the Menu du jour at one of the restaurants and strolling up to view the Tower at night in all it's glory.
We have all seen the stock standard Eiffel Tower shot, so much so that we don't see it anymore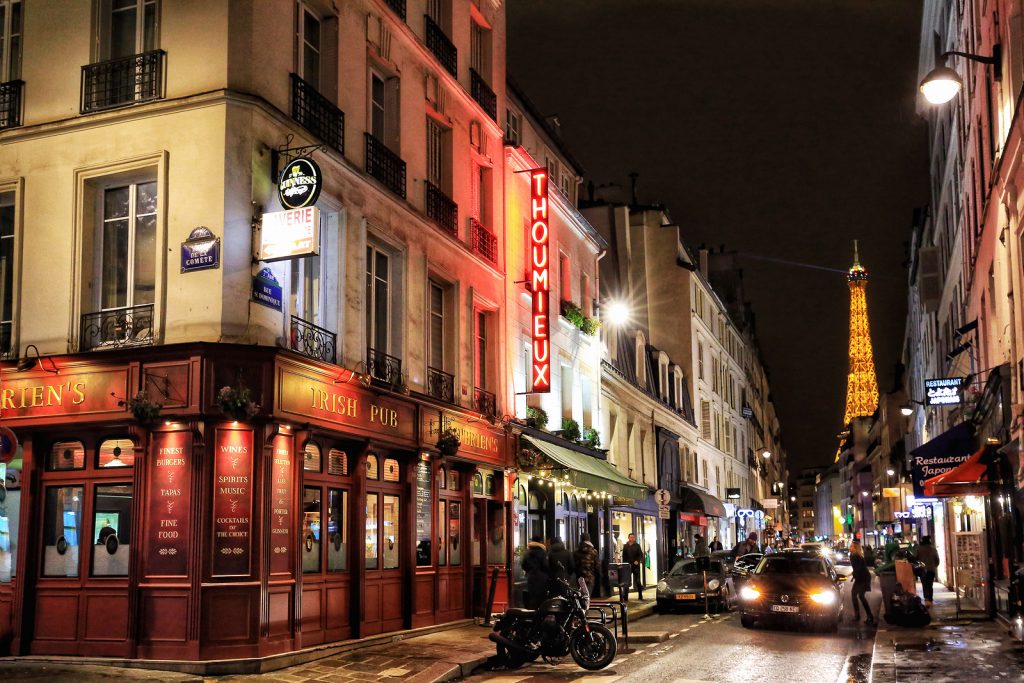 This picture below of outback Australia was shown to a focus group of retirees who had dreams of road-tripping around Australia. When we showed them this photo, we were surprised at what we heard:
"Wolf Creek"
What if I need help and I can't get it
It looks isolating
Some respondents thought it looked great. Single men that had done this sort of trip before with mates. What we thought could be an image that represents the road trip of a lifetime, was more a representation of safety issues and fears around the dream trip of travelling around the 'real Australia'. So what should you do in this case?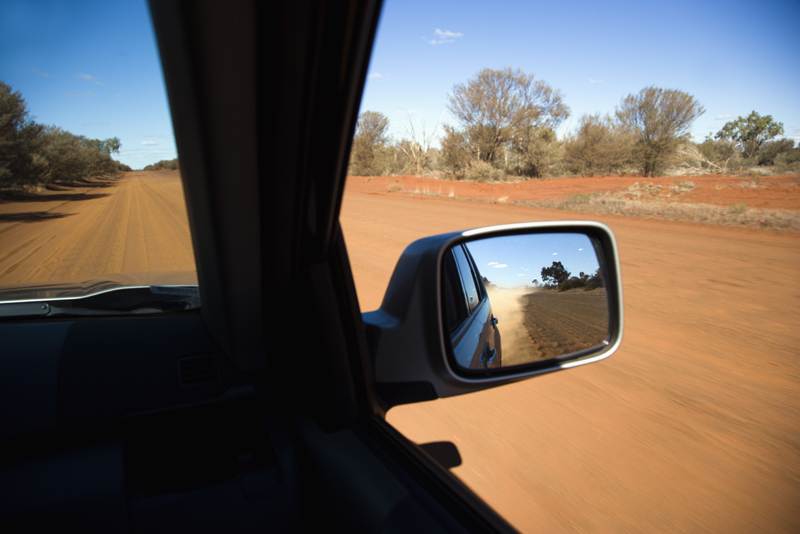 Our research shows that while our wide open landscapes, colours and red dirt are a key driver of the Aussie road trip, the number one driver and the best memories are made through the people you meet along the way.
A good representation of road tripping through the Outback should include these key drivers and concepts. The images below are the types of images that you could include to appeal to these drivers. It is about how best to enjoy the people you meet along the way through the red dirt without reminding them how isolated they will be.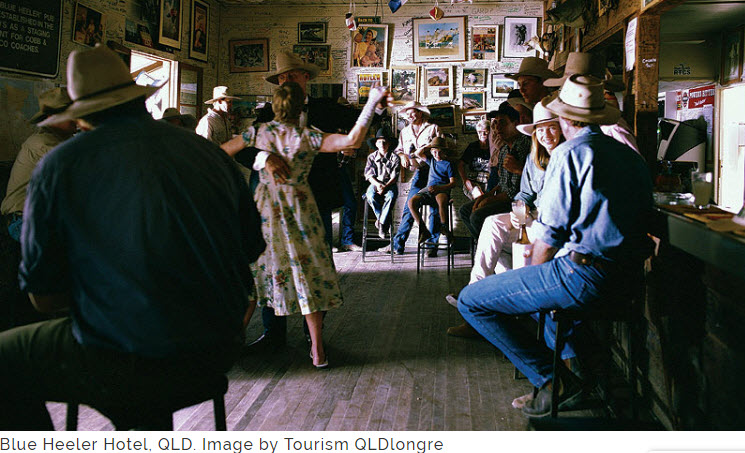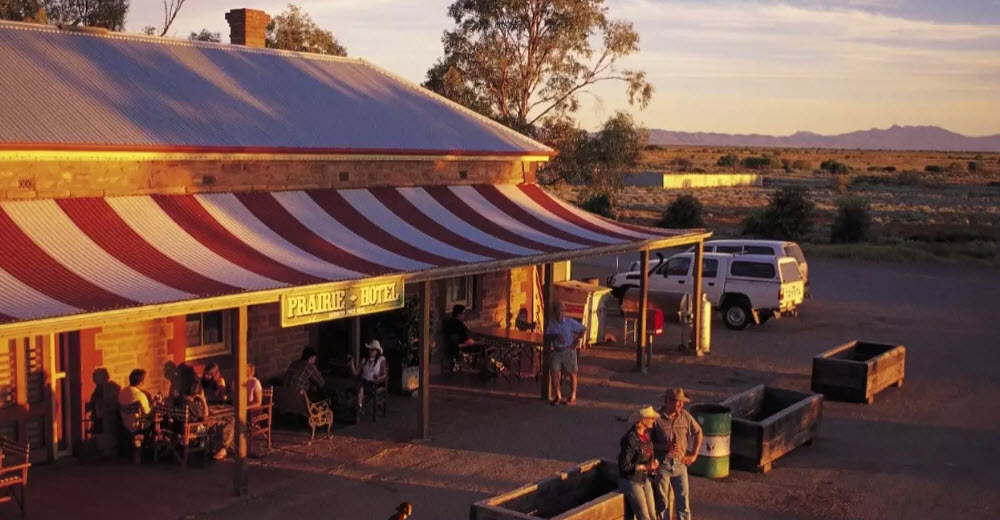 Tweaking your imagery is a really simple way for you to reconnect with this market.
Bronwyn White, is the CEO of New Young Consulting  a market intelligence and strategic marketing agency that specialises in the seniors travel market.
She brings with her an unrivaled understanding of how the travel industry works including the nuanced complexities and a complete, well rounded understanding of the travellers it serves.
She has been watching and researching  the baby boomer generation for the last 15 years, in particular travel planning and booking habits.
Bronwyn is a globally recognised market researcher with a travel sales and marketing background.  Over 30 years she has worked in a wide range of travel industry verticals including:
Airline (Qantas)
Sales reservations
Wholesale, Retail sales, Corporate sales
Sales representation – groups
Marketing
Market research and consumer insights
Destination marketing manager (Destination NSW)
Travel research specialist at a large research agency (TNS)
Co-Founder of Domesticate, an annual syndicated study into the Australian travel market
CEO /Co-founder at boutique research firm MyTravelResearch.com
Author of the book Seniors Travel Tips
Owner and founder of New Young Travel, a travel blog for +55's established 2006
We will never see another business sector like the over+50s economy. Increase your relevance, connect with the 3rd largest global economy (behind USA and China), create loyalty, raving fans and increase your revenue.