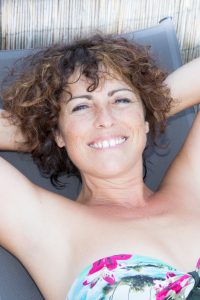 One of the major findings in our seniors travel research is that when it comes to marketing to seniors, you simply cannot have too much content.
Seniors will literally spend hundreds of hours on the internet, whether it be for domestic or international travel over the course of the traveller path to purchase (customer journey).
Every week I hear about the struggles that tourism marketers, businesses and destinations have when it comes to creating content.  It seems when we are tasked to create our own content as tourism marketers, we run out of things to say pretty quickly.  We get too close to 'it'.
Quite simply, if you do not have content on your site, you will be bypassed and they will move on to the competitor.
And once senior travellers have booked, their content consumption does not stop there.  It doesn't even stop when they start the tour or when they are in the destination…their need for information has not yet been satiated and they continue to scour the Internet for information well into the trip.
What content should I create for senior travellers?
I have good news.  It doesn't all have to be about you, your product, service or destination.
As cliché as it sounds, when it comes to content, it helps to think 'outside of the box' and beyond your own destination, product, service, cruise or hotel.
It is not just for the travellers, but Google and the search engines like it when you do this too.
You should see your role as being an authority in and around where and how you operate.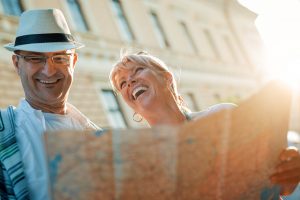 You have 2 customers when it comes to creating content now:
Lucky for us they pretty much want the same thing.  But ultimately, your goal is to be:
Relevant
Useful
Genuinely helpful
And as unique as possible (this is getting harder and harder)
Up-to-date.  Google is more likely to show content created or updated last week than the same or similar content that was created a year ago.
The good news is at the moment, we don't have to come up with new content every time.  Google is telling us that they also want us to update our old content and as such updated refreshed content will be given priority over stagnant content.
When you are thinking about what to write, what images or videos to create, it makes good sense to go back to our key travel themes as identified in our research.  These include things to do in and around the local environment, destination history, what is 'near me', food and wine and many more (we have identified 30 in total).
What content to create when marketing to seniors?
When we are referring to content, we are referring to a using a variety of :
Words
Images
Video
Itineraries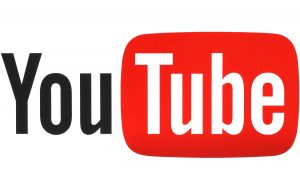 However, the Internet is cluttered with words and written blogs now.  So you will in future, need to focus more on visual execution of your content (videos and images) and podcasts.
One of my favourite destination websites is Visit Barbados . It has a fabulous mix of visuals, video and relevant, useful information.  It's content is clearly marked into travel themes and there is there is a terrific combination of dreamy images and practical advice to service travellers along the customer journey.
Now the great thing is that when it comes to imagery and video, our travellers tell us that they don't need to be professional productions.
In fact, DIY content lends itself to an authenticity that professional production does not give and appeals to the 'local' vibe and feeling of discovering local gems that our seniors are looking for.
In saying this, there really is no excuse ????.  You have the best tool at your fingertips, your mobile phone, that takes great pics and videos for you to upload directly to Youtube, Facebook and your website.
The topics here apply to you no matter what part of the industry you are in.  Your job is to create appealing, useful and helpful content beyond your itineraries, your hotel, tour etc.
Create trust, reputation and authority for your travellers & Google.
Become an expert on your destination if you are hotel or a local tour company. An expert on the 'local scene'
If you are a cruise company, go beyond the functional benefits and tap into the connections and people you are with, the people you meet on board and the cruise buddies you will see on the next one
As a destination, go beyond the factual and what you have. Tell us truly useful stuff, even if it means offending your industry – maybe the best is not a member of your association
Tour and cruise companies need to be able to show that they can cater to beyond the masses.  That you can do the local, the secrets and are familiar with cultures not just the physical iconic attractions
Tell the stories about the attractions, the scandals, the history and bring them alive.
Winning Content Topics

1. Mapmania
The mature traveller is obsessed with maps – both physical and Google Maps.  There are a couple of implications here for marketing.
Google Maps.  Quite simply, ensure that your business is claimed correctly on Google My Business with as many reviews as you can possible harness.  If you are not on Google Maps, you can't be discovered, particularly once a traveller has hit a destination.  You are unlikely to be presented in a 'near me' search.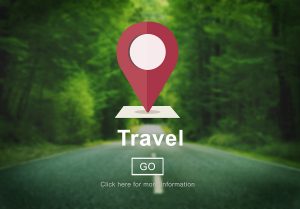 So for example if a traveller is driving into town at 5pm, the visitor or welcome centre has just closed, she will hit her mobile device for information for hotels, restaurants, service stations, supermarkets and a whole range of services that road trippers might use at this time of the day.
Google is most likely to present those businesses on it's listing that has been claimed and populated with content and reviews by the business owner.  You will miss out on business if you have not done this.
'Traditional Maps'
I am not sure that anyone under the age of 35 knows about the Michelin Green Guide of France but this certainly is the gold standard of touring map.  And our over 55's  traveller loves a good detailed touring map.  Give them a good city map or even a decent map that makes it easy to navigate the surround of your hotel.
I really like this map here from Visit Mildura – The Mildura Taste Trail.  It has a nice and simple mud map look that is easy for the navigator to read.  And then, a list of the foodie highlights including a succinct list of local markets and local events.
You could easy spend a good couple of weeks exploring the regions – say in August combining the best of Australia's food bowl, Australia's best vanilla slice and a great Aussie agricultural show in Wentworth .
When seniors are planning their travel, they are looking for this type of information, easy to find, accessible and all in one spot.  If they find it, this simply means that they are likely to stay for longer and spend more money, which is what we are all striving for right?
2. Seriously useful information like:
Free things to do close by
Public transport options near the hotel
Great restaurants you can walk to from where you are staying
Maps of shopping centres in your port for the day
Where to get the best coffee
3.  Festivals and events
Our findings show that entire extended trips can be triggered by events.  Make sure that you have all this information on your website.  This is the case whether you are a regional hotel, or an international tour company that travels through Spain where there are so many local cultural festivals.
You can place the URL's of your local events on your own events page or even a calendar.  From local iconic regional events like the Parkes Elvis festival  right down to your local agricultural shows.  Show the local stories around the event by placing articles from last years events on your site.
4. Go local
Local stories, legends, secret spots.  Think of experiences that can give the traveller a true connection to the place or destination.  Not just the physical attractions.
I personally love a haunted house and love anything to do local haunted places.  Check out Monte Cristo Homestead in Junee which has a notorious reputation.
And when we went to Palm Springs a couple of years ago, we loved hearing the stories about Frank Sinatra and his wild parties.
5. Food and wine
Our seniors are obsessed with food, including regional produce and cuisine – so please help them find it.  They get seriously annoyed at a bad meal and will spend hours researching restaurants and places to eat.
Make it easy for them and let them know about personal staff pics.
Want to know more about the research and marketing to seniors?
All of these insights have been lifted from our 2019 seniors travel research report and marketing playbook.  For further information contact me personally on [email protected].
I will help you connect with the most cashed up and time rich generation of our lifetimes.
Bronwyn White, is the CEO of New Young Consulting  a market intelligence and strategic marketing agency that specialises in the seniors travel market.
She brings with her an unrivaled understanding of how the travel industry works including the nuanced complexities and a complete, well rounded understanding of the travellers it serves.
She has been watching and researching  the baby boomer generation for the last 15 years, in particular travel planning and booking habits.
Bronwyn is a globally recognised market researcher with a travel sales and marketing background.  Over 30 years she has worked in a wide range of travel industry verticals including:
Airline (Qantas)
Sales reservations
Wholesale, Retail sales, Corporate sales
Sales representation – groups
Marketing
Market research and consumer insights
Destination marketing manager (Destination NSW)
Travel research specialist at a large research agency (TNS)
Co-Founder of Domesticate, an annual syndicated study into the Australian travel market
CEO /Co-founder at boutique research firm MyTravelResearch.com
Author of the book Seniors Travel Tips
Owner and founder of New Young Travel, a travel blog for +55's established 2006
We will never see another business sector like the over+50s economy. Increase your relevance, connect with the 3rd largest global economy (behind USA and China), create loyalty, raving fans and increase your revenue.